Register Software ID
In order to submit Single Touch Payroll (STP) reports to the Australian Taxation Office (ATO), you must first register our Software ID with the ATO. This can be done either by calling the ATO at 1300 85 22 32 or by completing the process online through Access Manager using myGovID.
🧭 Navigation Menu
Payroll
➡️
Single Touch Payroll
➡️
ATO Settings
🏷️ Example
In this example, we will find our Software ID and proceed to register it online through Access Manager.
1. Find the Software ID in the Settings menu of Gimbla using the navigation menu path provided above.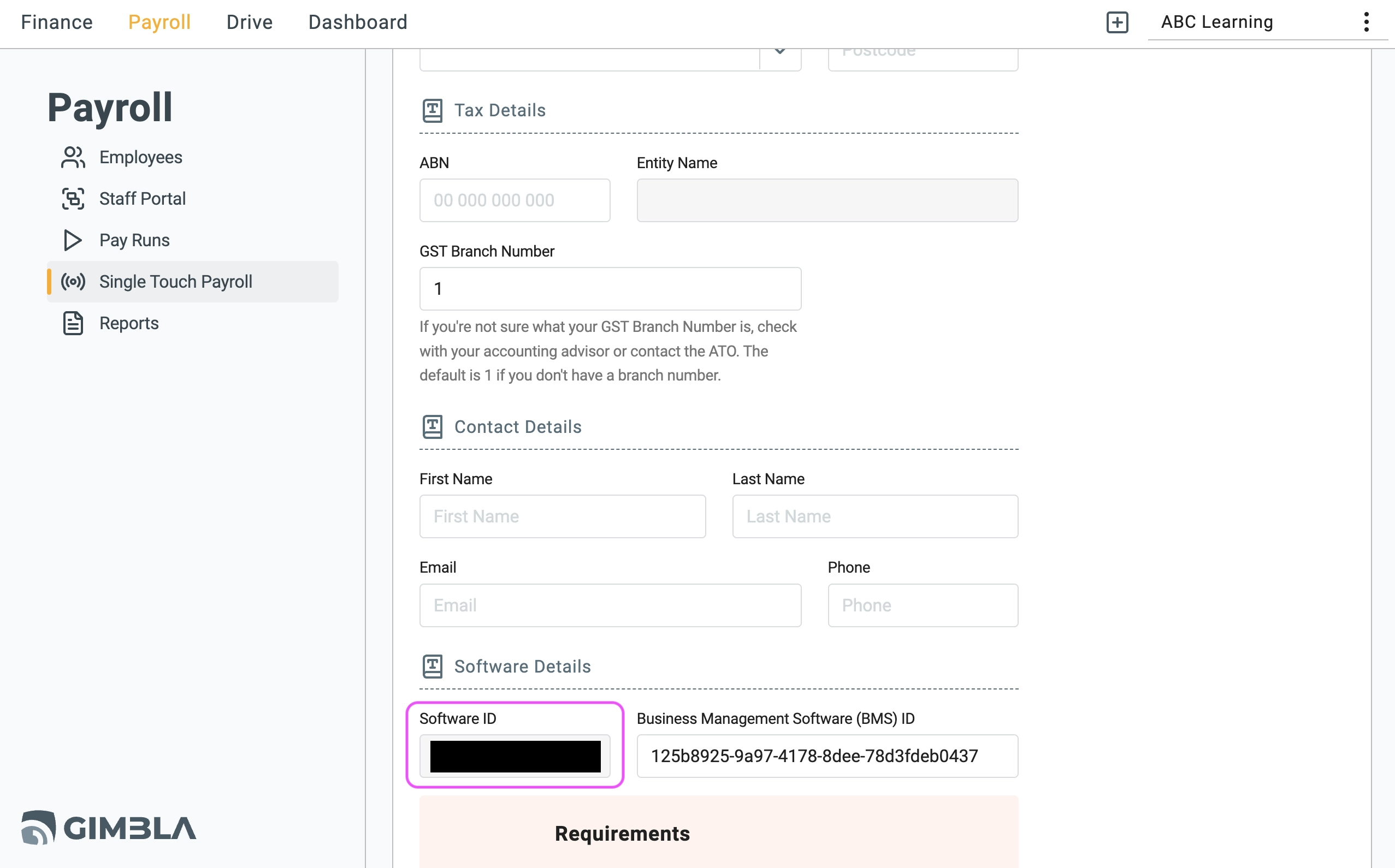 2. Visit the ATO website (https://www.ato.gov.au) and 'Log in to Online Services' with 'Access Manager'.
3. Navigate to the 'My hosted software services' menu and choose the 'Notify the ATO of your hosted service' option.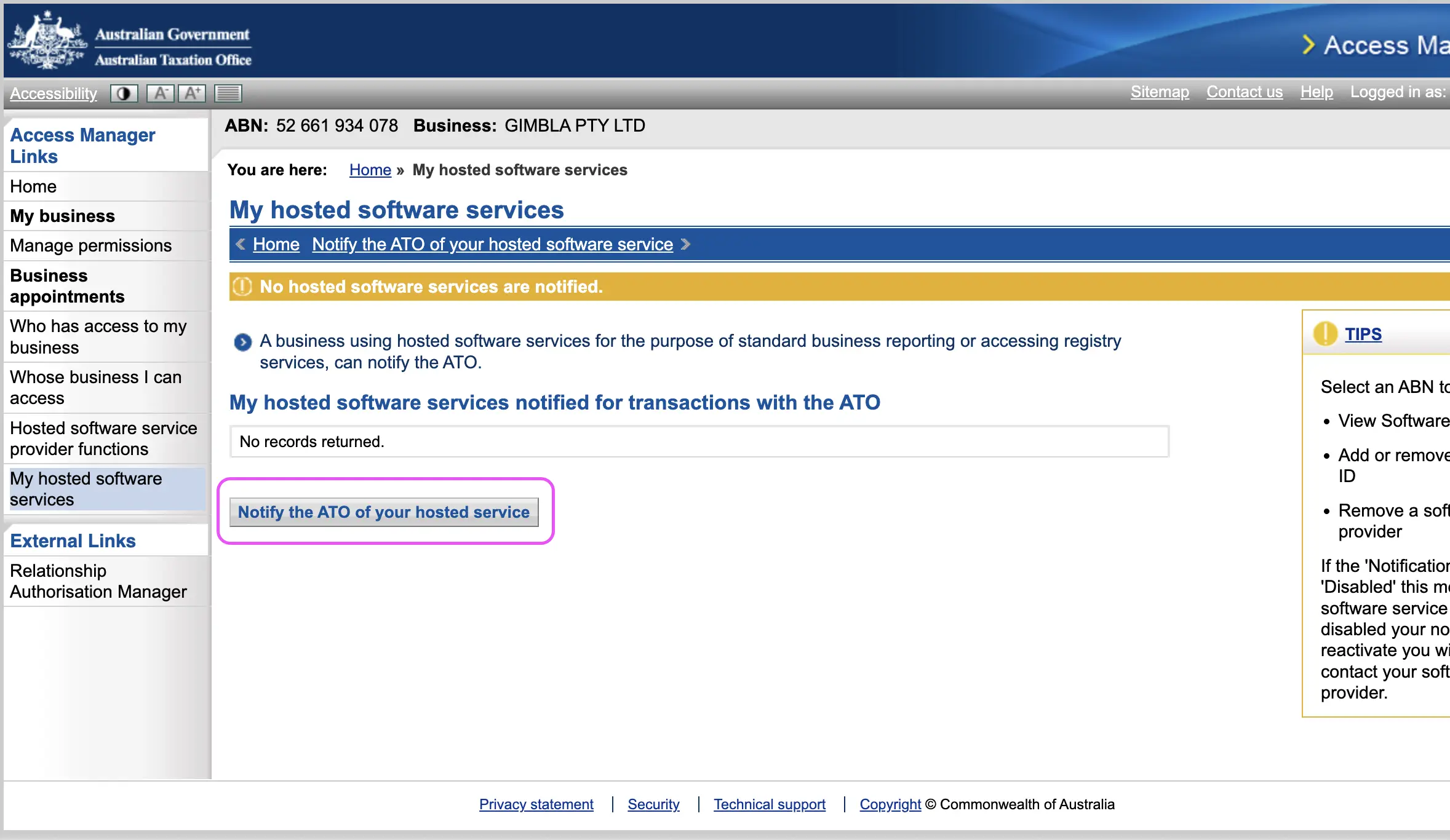 4. Search for "Gimbla" in the 'service provider name' input field and click on the corresponding ABN number.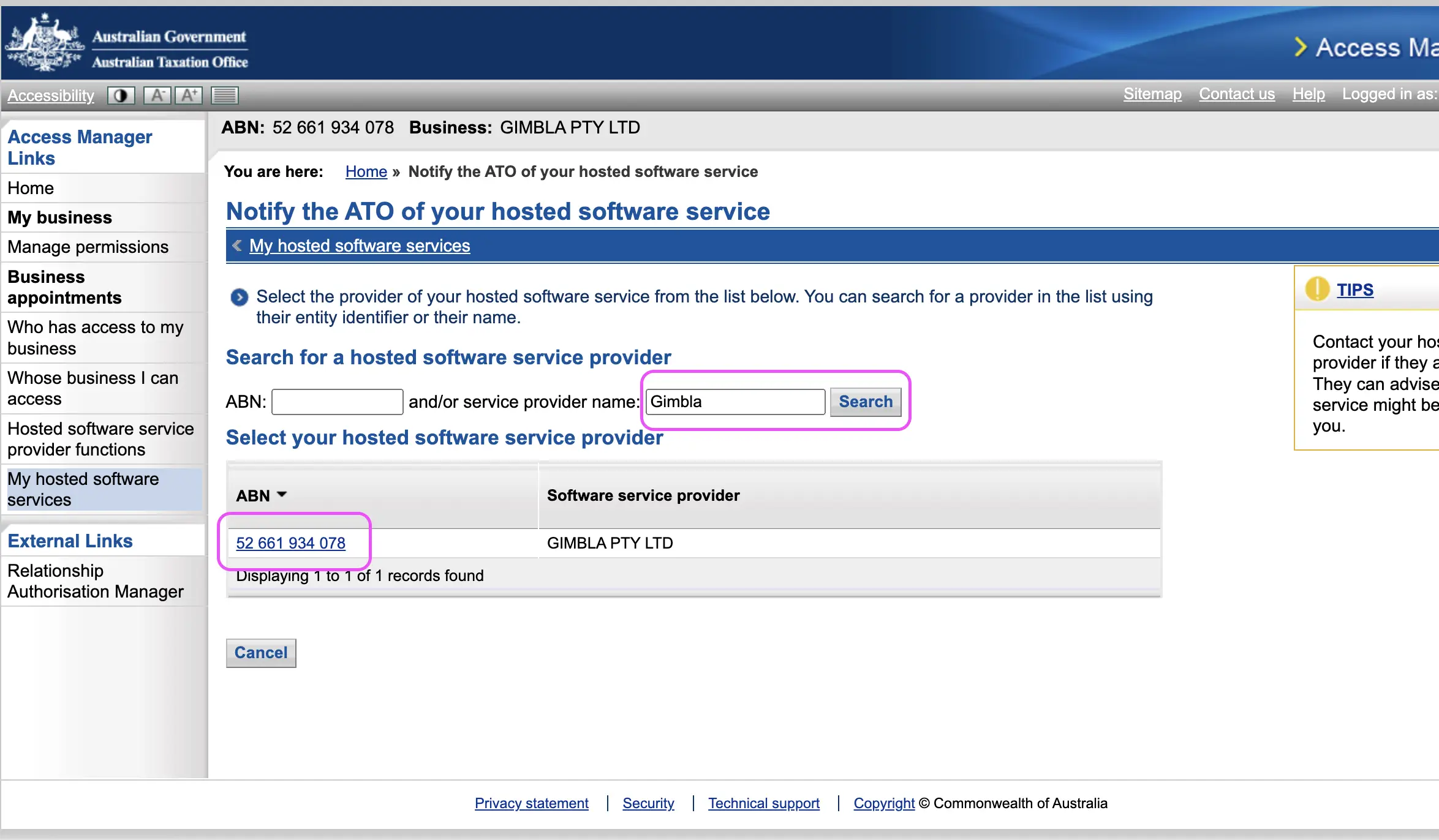 5. Input the Software ID obtained in Step 1 and proceed by clicking on Next.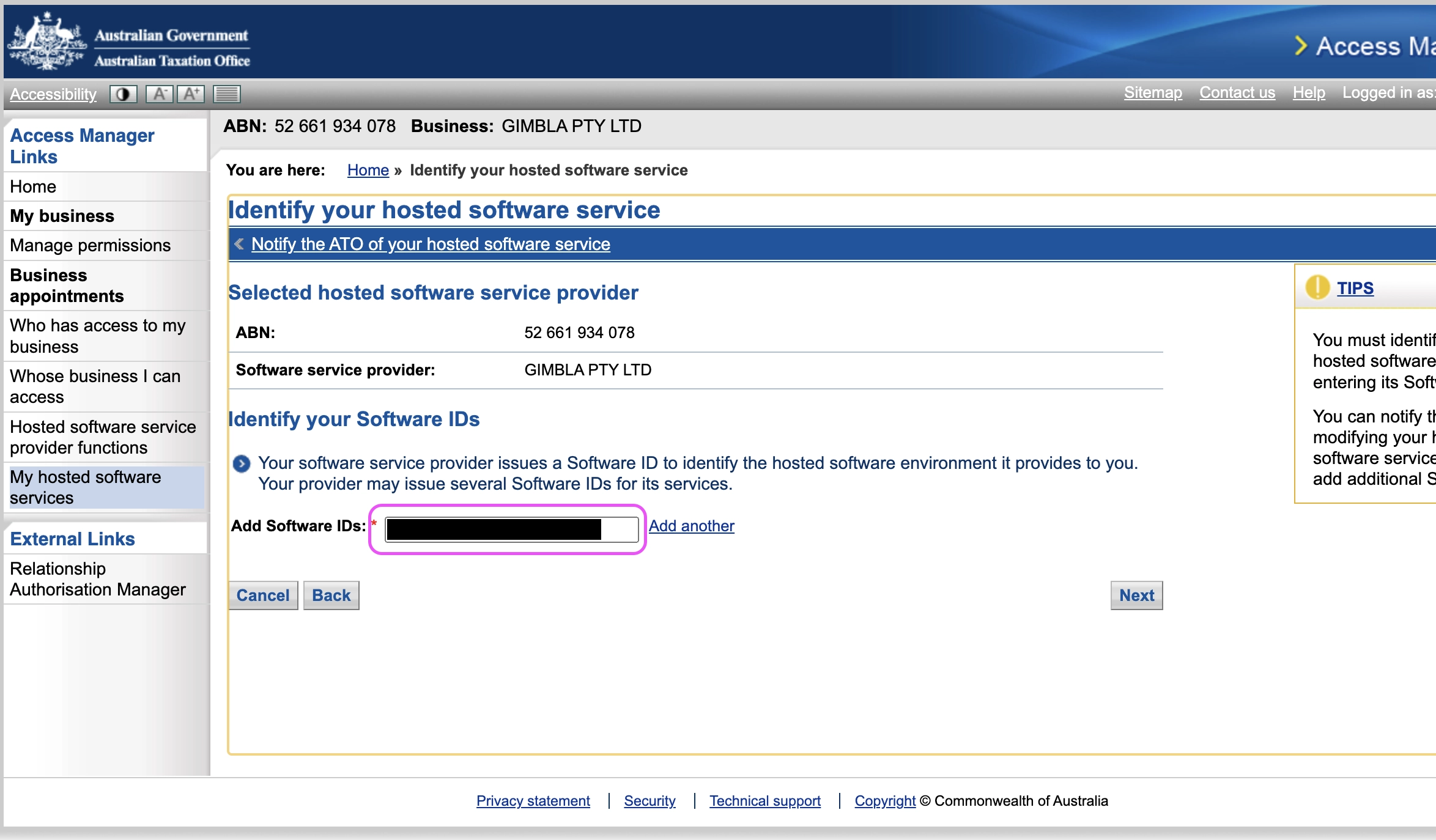 6. Finalize the registration by clicking on Save.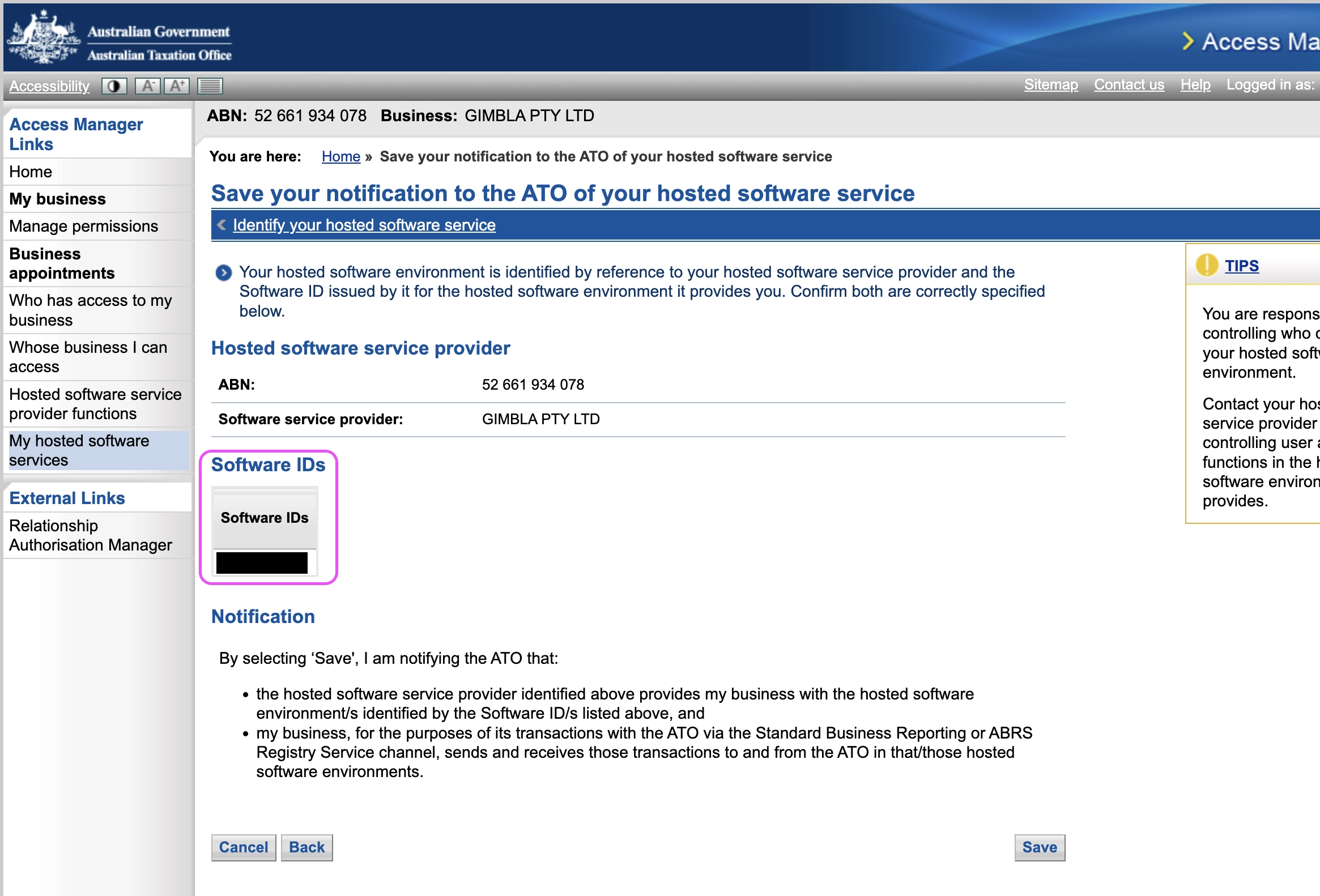 🏁 Results
Upon completion of the registration process, GIMBLA PTY LTD will be listed as an authorized provider for submitting STP reports to the ATO on behalf of your business.